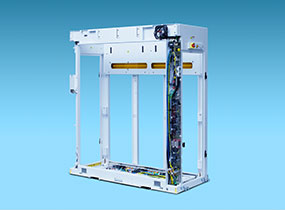 Semiconductor Frame Assembly
This product is supplied to Applied Materials (AMAT), which is the leader in Materials Engineering Solutions, semiconductor equipment and service provider.
• The product is high complexity, low volume manufacturing with high-quality, low-cost sourcing. We can handle it, while maintaining on time delivery. This provides equipment manufacturers extreme flexibility when respond to fluctuations and dynamic market changes.